Hello everyone! Do you like my new blog look?
Forgive me if I haven't uploaded

good photos

for some events that I have attended recently and also for my pending

product reviews

that are now piling up. I still have to

borrow cameras or smartphones

to some of my relatives since our

camera just gave up on us

(cries a river).
One thing about being a blogger

blogger

is that you need

compact cameras for events,product reviews,OOTDs and even selfies

.
As a blogger, I want to

post high-quality photos

on my blog to be able to show you (my readers) the

important details that only a picture can give and satisfy the eye

. We all hate pictures that are

low-quality, blurred, pixellated, desaturated,grainy and has poor lighting

and who would love that?
We all want an

instagram-worthy pictures

that we can share to our IG accounts.
I am sharing this to you because recently I've joined a

blog giveaway

from some bloggers like

Vern and Verniece Enciso

of www.vernverniece.com,

Tracy Ayson

of http://www.tracyayson.com and

Lissa Kahayon

of http://www.lissakahayon.com.
They are giving away A

Samsung NX mini!

!!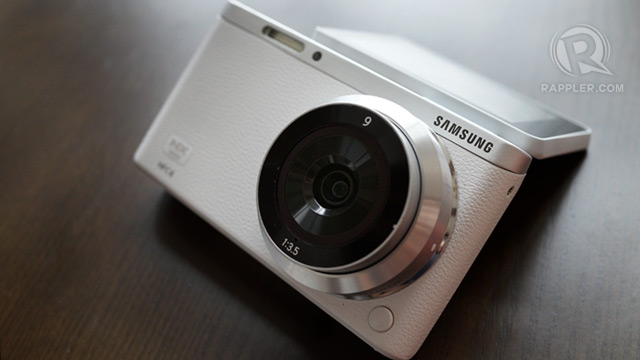 image source: rappler.com
Samsung NX mini is the perfect camera for "

"Selfie Lords

". It has

20.5 megapixel camera and built in wifi

.. It's also slim and light as I have read some of reviews. It also has a

flip screen and it comes in 5 colors: White, black, brown, mint green and pink

!
Hoping to score this camera! It would be very helpful in improving my blog post. Wish me luck!!
Love lots!