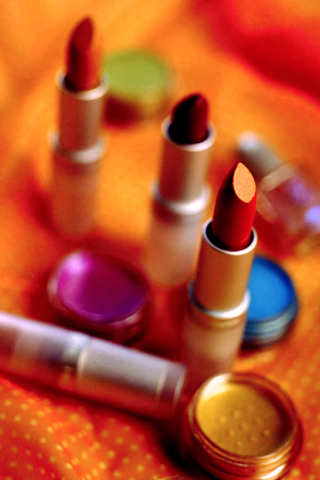 Have you Ever wonder what are the difference and meaning of the words Sheer, Glossy, Satin and Matte Lipstick. I myself is curious in the difference of this terms. Makeup lovers should know what this terms are because this would help them identify the right kind of lipstick for suitable for their lips. So here is a little research:
SHEER and SATIN
This lipstick leaves the lips sexy and seductive with gloss and shine.
It will make your lips shiny, glossy and keep it moisturized.
Satin and sheer lipsticks have a high oil component so they appear darker in the tube than they are on your mouth. However,
These lustrous and moisture intense lipsticks need to be touched up frequently.
. this lipstick is not Long Lasting and Offers a little coverage.
MATTE
Matte lipstick does not make the lips look shiny. It has deep, opaque colors and has a natural look. It can also make the lips look thinner.
This usually includes the most powerful and pitch-dark colors of lipstick. Matte lipstick usually lasts more than shiny and other kinds of lipstick. There's no moisture put into matte lipstick
SHIMMER
Shimmer lipstick has an opalescent finish and is a good choice for evening. It looks great under artificial light. It can make your lips appear fuller.
GLOSS
Gloss, a favorite lipstick of women with thin and small lips, is a lip enhancer which add a look of shine and lush to your mouths and enhance the dimension of depth. Gloss can be worn alone or with the traditional lipstick.

LIP STAIN
Lip stain provides a natural look. It is long-lasting and comes mostly in a matte finish. It is perfect when you are in a hurry and you just have a few minutes to do your makeup. This is for low maintenance girls like me who want to look good without spending too much time in doing makeup.
click here to see more
Here are some tips before using Lipstick:
Tip #1: If you have a shade you love, and can't find it anywhere, make it last longer by swabbing some of it out, mixing it with Vaseline or lip gloss on a lipstick palette, then use a lip brush to apply.
Tip #2: When trying to choose the right shade of lipstick for you, do not put it on your lips, as that is not usually sanitary, instead, test it on your fingertips, they are usually a pretty close match to your lips.
Tip #3: Make your lipstick last longer, and look better by using a liner on your lips as a base. You can use a nude liner, if the lipstick you are using is lightly colored.
Tip #4: Light with light, dark with dark. This means never use a dark liner with light lipstick. That is just plain tacky.
Tip #5: To keep lipstick off your teeth, simply put your lipstick on, then put your index finger in your mouth and pull it out. Any excess lipstick should get on your finger.
Tip #6: Use your lipstick for other things, like blush! This makes it go further, and can be a lot of fun. But do not put anything on your lips that is not supposed to be there.
Tip #7: Make your lips look more natural by lining them after you apply your lipstick.
Tip #8 : Choose the right lipstick for your age. The fact is, when it comes to lipstick, you are going to look best if you get creamier as you age. If you are getting older (like over 50) do not use gloss or matte lipstick.
Tip #9 : Never waste lipstick. If you hate the color, hang on to it anyway because it is amazing the great colors you can get by mixing two colors, or by using a liner, or thinning it out with gloss.
Tip #10: To make your lips look bigger, apply liner just outside your natural lip line. Also, dab a bit of gloss in the middle of your bottom lip.
Tip #11 : Give gloss something to stick to so it does not wear off too fast, try lining your lips, and filling in your lips with liner before applying gloss.
Tip #12 : If your lipstick breaks, you can fix it. You just have to hold the broken piece, use a lighter to heat the bottom of it, stick it back on the base, swivel down, then put in the fridge, cap off for 30 minutes.
Tip #13: Keep your teeth looking whiter by avoiding any orange or brown shades. They have the tendency to bring out the yellow shades in your teeth
Tip #14: To make your teeth look not so yellow, choose lipstick with blue undertones, such as plum, pink, wine colors, etc. Blue tends to counteract yellow. Your teeth will appear whiter
.
Tip #15 : If you do not want your lipstick to get on your cup, or glass, then simply lick the lip of the glass before you touch your lips to it. Just be sure you do it discreetly.
So now you have it, fifteen great tips that any lipstick wearer should know. By knowing these tips not only will your lipstick last longer, get on less things, and look better, but you can be more confident in it, and spend less money on it.
Lipstick Colors For Your skin tones:
| | |
| --- | --- |
| Fair | Glossy transparent pink, light peach, honey, beige |
| | |
| --- | --- |
| Medium | Medium pinks, light mocha, caramel, delicate red, medium apricots, tabgy peach . |
| | |
| --- | --- |
| Olive | Strong red, deep rose, berry, toffee, mahogany, dark apricots, brown red |
| | |
| --- | --- |
| Ebony | Deep brownish red, deep berry, deep fuchsia, golden beige. |